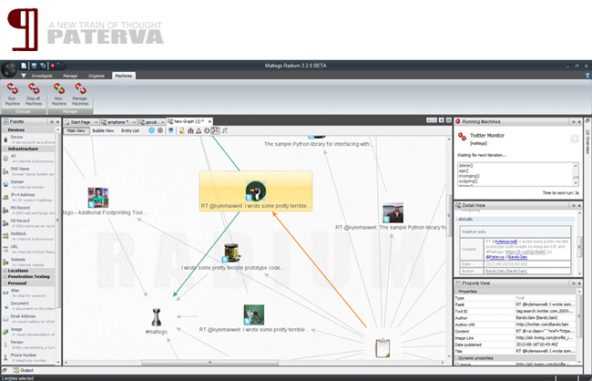 ■ This is an article posted on June 2016, 4, so the content of the information may be out of date.
Open Source Intelligence Tool on Unipos Website Maltego Page has been added.
MaltegoIs an open source intelligence tool that collects information on the Internet from the domain or DNS name of the survey target and visualizes its relationship. It is used as a forensic investigation and analysis tool to eliminate security threats. It visualizes information derived from DNS name, domain, IP address, website, etc. in the form of a graph with each node as a node.
* We handle the commercial version for a fee.
Regarding the difference between the commercial version and the community versionherePlease confirm by clicking the "MALTEGO" button in.