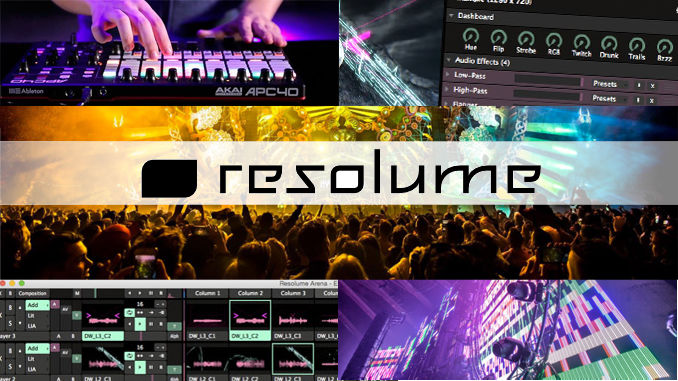 VJ software for video production at music events etc. on Unipos websiteArena Resolution"Added.
Resolume Arena is VJ (Visual Jockey) software that combines music and video for real-time space production and delivers music videos in real time.
With a wealth of features for power users, Arena can build a high standard of visual performance from scratch, regardless of stage. It is used in a variety of live performances around the world, including local clubs and discos, concert venues, large festivals, and arena-class live concerts.
Arena Resolution Main features of
・Full Japanese support and tutorial
Support and tutorials can be confirmed in Japanese
・Live video mixing
Intuitive interface lets you combine visuals quickly and easily and adjust forward, backward, scratch, and tempo to beat
・Audio-visual playback
Possible to combine audio and video and analyze voice
・Supports multiple (arbitrary number) screens
The screen size and the number of outputs depend on the performance and specifications of the computer or graphic card used.
·projection mapping
Allows projection onto any type of surface throughout the building (walls, ceilings, etc.)
・LED and visual synchronization
Color can be sent to DMX fixtures, LED and visual can be synchronized
・Real-time rendering
Applying live compositing function and effects enables high-speed performance and maximum image quality
・All hands on deck
Operation and control using iPhone, DMX via MIDI controller or OSC
Arena Resolution New in 7
・UNDO
・ USB License Dongle Option
・ Color Palette Animation
・Color Eye Dropper
・ Multiple MIDI Devices
・ Improved Random Playback
・ Autopilot Loops
・ MetaBalls, Sine Wave, Spiral
・ Free Updates for 12 Months