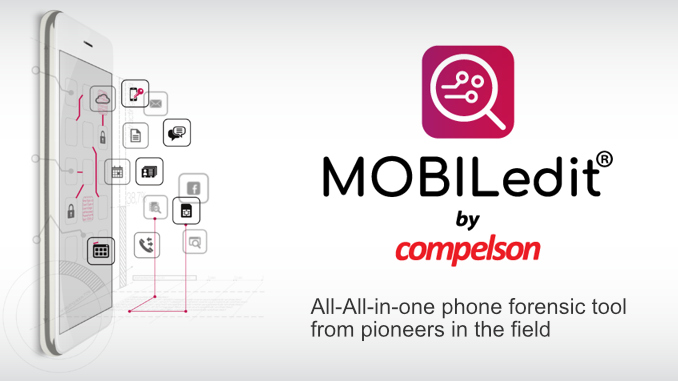 All-in-one forensic tool for academic mobile devices on Unipos website MOBILeditForensic Express Page has been added.
Compelson LabsMOBILedit Forensic ExpressIs an all-in-one forensic tool for mobile devices, including mobile phones, allowing you to collect, analyze and visualize device data information.
It supports a wide range of phones, including most smartphones and feature phones, and can extract and analyze basic data, advanced data, physical data, recover deleted data, applications and messages. In addition, the report function is also enhanced, and detection data can be combined, duplicates can be deleted, and saved in various file formats.
Company-made photo verification tool Camera BallisticsAnd with Forensic Express, it's also possible to scientifically analyze the origin of the pictures taken by the camera. AlsoConnection KitIs a cable kit that covers the majority of phones from old models (including legacy models) that have fewer users to new models, and is useful for data transfer.
MOBILedit Forensic Express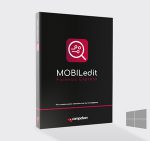 All-in-one phone forensics tool
All data from mobile devices (including mobile phones) in a few clicks* To extract. You can automatically get data from each phone and OS using multiple communication protocols and advanced technology. You can also combine all the data found, remove duplicates, and view as an easy-to-read report.
*Example of extracted data:
Deleted data, call history, contacts, text messages, multimedia messages, photos, videos, recordings, calendar items, reminders, notes, data files, passwords, data from apps (Skype, Dropbox, Evernote, Facebook, WhatsApp etc.). Viber, Signal, WeChat and many more.
Main functions
– Unlock your phone
– Get physical data, deleted data, password, PIN code
– Advanced application analytics and iCloud analytics
– Live update
– Report output (consistency, any language, various file formats)
– Simultaneous extraction
– Camera forensics (ballistics)
– Photo recognition, face recognition (face matcher), etc.
License type
-Forensic Express Single Phone
A license for personal use, which can be activated for each phone
-Forensic Express Standard
A standard license that includes essential forensics features
-Forensic Express Pro
The perfect license for law enforcement, industry professionals and forensic professionals
*For a comparison of license features Manufacturer page (here) You can check on
Connection Kit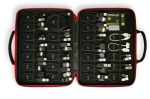 Custom-made cable set for connecting old and new phones
A high-quality cable kit designed for convenient and trouble-free work, covering old models (including legacy models) with fewer users and new models. It is stored in a lightweight briefcase, and the specifications on the cable label are easy to identify.
Contents
・ USB Data Cables
USB-C cable, Apple Lightning cable, Micro USB, Mini USB
・ Accessories
SIM Cards Rewritable, SIM Card Writer, USB Hub 4 inputs, Bluetooth Adapter 4.0, Flash Drive 16GB
・ Special Cables
OTG USB-C, OTG micro USB, Sharp GX10, LG L5400, Siemens C65, Samsung V200, LG L7020, Samsung E700, Apple 30-pin, USB Extension cable
*Contents are subject to change without notice. Please note.
Camera Ballistics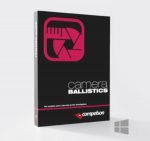 Forensic tool for matching photos to cameras
A photo verification tool that analyzes a lot of information contained in a photo to determine when and when it was really taken by a suspicious camera on the investigation line. You can also identify the location using GPS data. Essential software for forensics, unlimited devices.
*Can be combined with MOBIL edit Forensic Express
Other products
-Phone Copier Express: Tool for transferring phone contents
-MOBILedit Phone Manager: Tools for managing phone content
■ MOBILedit Forensic Express Education Program Also, please feel free to contact us.