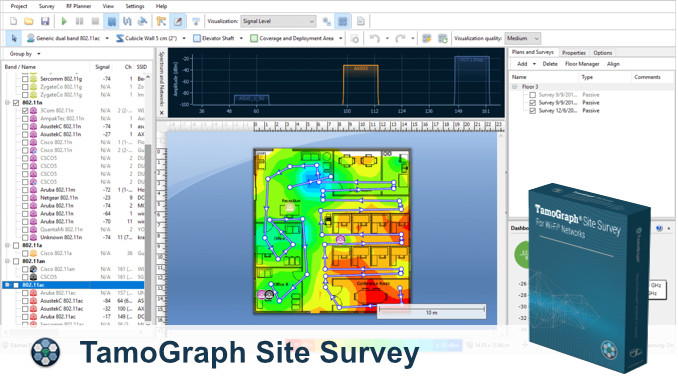 On the Unipos website, a wireless site survey software tool,TamoGraph Site Survey Page has been added.
TamoGraph Site Survey is a powerful, user-friendly wireless site survey software for the collection, visualization and analysis of 802.11 a / b / g / n / ac / ax Wi-Fi data.
Easies time-consuming and highly complex tasks such as continuous analysis and reporting of signal strength, noise and interference, channel allocation, data rates, etc. required for wireless network deployment and maintenance, significantly saving time and money. It can be reduced to improve network performance and coverage in different types of environments (offices, airports, open spaces, etc.).
License type
TamoGraph Site Survey Pro License
TamoGraph Site Survey Standard License
The Standard License does not include RF-modeling (aka predictive surveys) or report customization features, and it does not support GPS.
A Pro License is required to use all functions.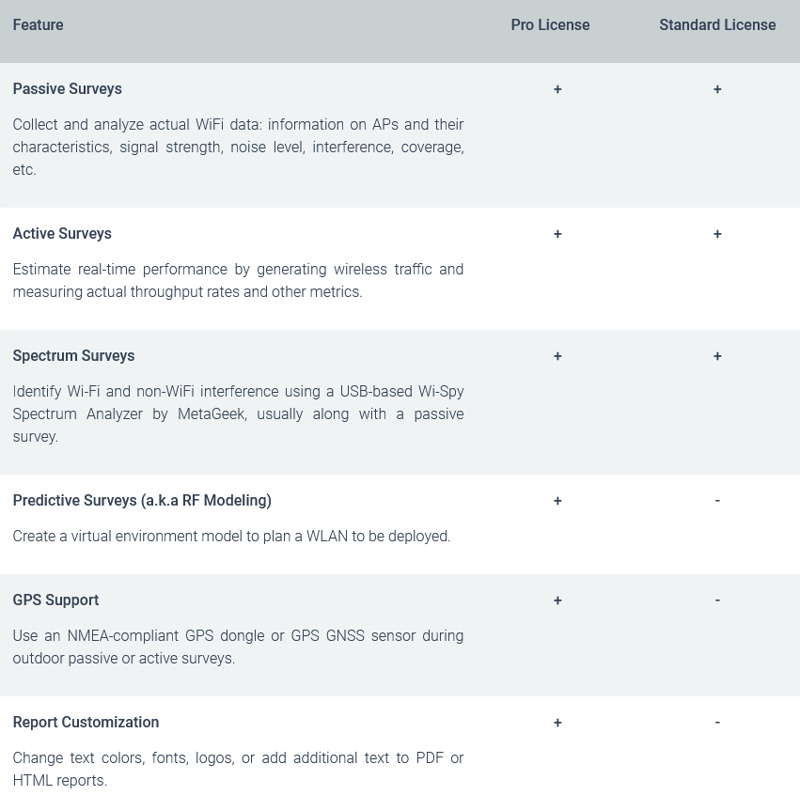 add on
You can also purchase the following add-ons.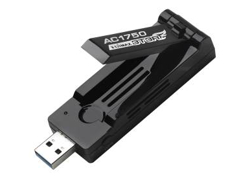 A compatible USB Wi-Fi adapter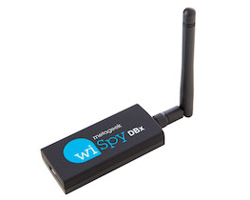 MetaGeek Wi-Spy DBx Spectrum Analyzer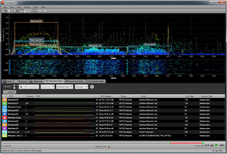 MetaGeek Chanalyzer 5 Software
"Tamo Graph Site Survey Pro License" "Compatible USB Wi-Fi Adapter" "Metageek Wi-Spy DBx Spectrum Analyzer" is a setTamoGraph Super Bundle There is also.