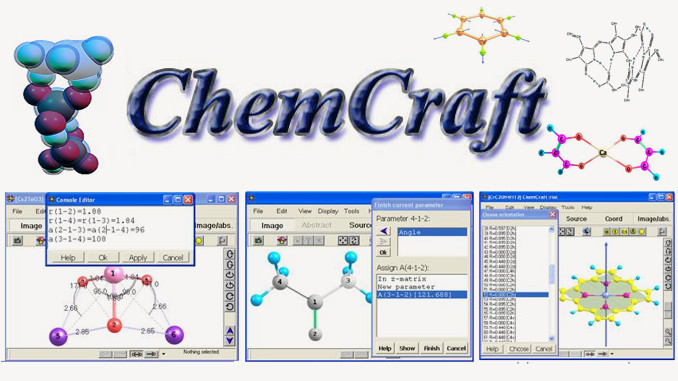 Graphical tool for visualization of molecular structure data on Unipos website ChemCraft Page has been added.
ChemCraftIs a graphical tool for quantum chemistry calculation program packages such as GAMESS (US), Firefly (PC GAMESS) and Gaussian.
Overview of ChemCraft
It has an advanced graphical user interface and practical features to divide the calculation results into the individual elements required for the program (such as geometry and vibration mode) and display them in a hierarchical multi-level list. Makes the output file more structured and visualized.This feature also makes it easy to analyze complex files such as scan jobs, IRC jobs, and multiple jobs.
Support for major packages
GAMESS (US), Firefly (PC GAMESS)
Gaussian94-09
Main functions
Rendering a 3D image of a molecule in atomic coordinates
(Gamess, Gaussian, NWChem, ADF, Molpro, Dalton, Jaguar, Orca, QChem)
Visualization of output files of quantum chemistry calculation software
Tools for building molecules and changing molecular structures
Creating publishable images
Additional utilities for input files
System requirements
Windows 8, 10 (32bit / 64bit)
Linux (32bit / 64bit)
* but the Linux version has some disadvantages
Function example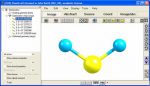 Chemcraft interface:Hierarchical list and visualization of all available data (atomic coordinates, energy gradients, etc.) extracted from the output file of the quantum chemistry calculation software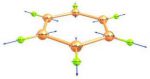 Example of energy gradient visualization:Reliable visualization of computational data
* For details for free trial lessons Please refer to
About License
Chemcraft is a subscription license (8 years).
Free updates and user support are available for 8 years after purchase.
You can continue to use Chemcraft (excluding OS reinstallation) as long as the environment is the same even after 8 years.
License type:
commercial license
academic license
* Please contact us for organizational use (site license).
The Chemcraft installer is common to the trial version and the product version (click here to download).
Trial period: 150 days
Product version: Must be activated with a registration key within 10 months of purchase