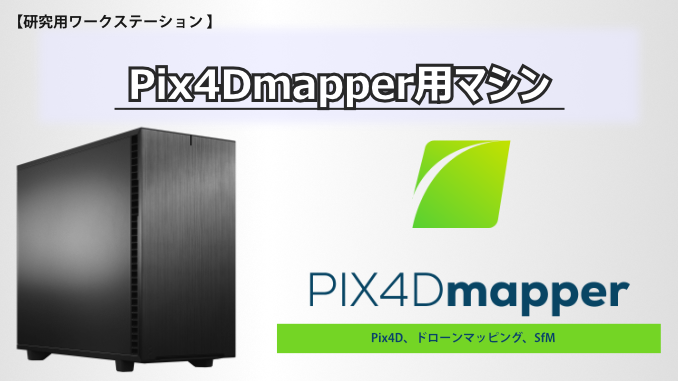 Photogrammetric software for drone mapping Pix4DmapperIt is a configuration plan for comfortable use.
We examined the configuration according to the recommended specifications for Pix4D Mapper. This is a proposal that matches the recommended specifications for using Pix4Dmapper.
The memory capacity and storage capacity can be customized according to the usage, but according to the information on the manufacturer's official page, CPU / GPU spec upgrade may not be very effective in Pix4D processing, so please be aware. Please leave.
In addition to this configuration, we also accept sales and installation of licenses.
We also handle drones recommended by Pix4D.
Please feel free to contact us for customization according to your needs such as budget and additional conditions.
【Main Specifications】
| | |
| --- | --- |
| CPU | Ryzen Threadripper3 3970X (3.70GHz 32 core) |
| memory | 64GB |
| storage | 1TB SSD M.2 |
| video | NVIDIA Geforce RTX3080 |
| network | on board (10Gigabit x1 / 2.5Gigabit x1) |
| Housing + power supply | Middle tower case + 1000W |
| OS | Windows 10 Professional 64bit |