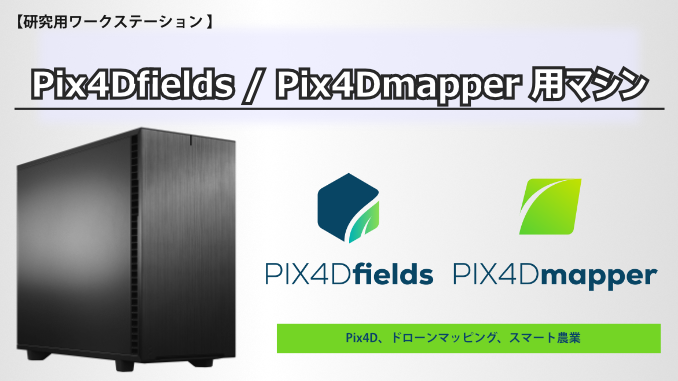 Advanced agricultural mapping software for digital agriculture Pix4DfieldsIt is a configuration plan for using.
We have prepared it as the minimum spec entry model for using Pix4Dfields / Pix4Dmapper.
This configuration is a proposal with the minimum specifications for Pix4D.
If comfort is important,Recommended specificationsPlease consider the configuration of.
In addition to this configuration, we also accept sales and installation of licenses.
We also handle drones recommended by Pix4D.
Please feel free to contact us for customization according to your needs such as budget and additional conditions.
【Main Specifications】
| | |
| --- | --- |
| CPU | Core i7 11700K (3.60GHz 8 cores) |
| memory | 32GB |
| storage | 500GB SSD M.2 |
| video | NVIDIA Geforce RTX3070 |
| network | on board (2.5GBase-T x1) |
| Housing + power supply | Middle tower case + 850W |
| OS | Windows 10 Professional 64bit |