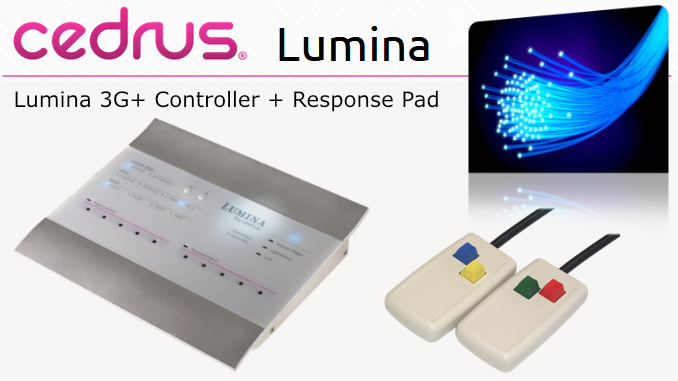 Stimulation presentation system for MRI on Unipos website Lumina System Page has been added.
Lumina SystemIs a high-quality, safe stimulus presentation system with a response pad (button box for reaction input) designed for use in MRI and a controller to meet the requirements of both the clinical and research communities. Meet.
【セ ッ ト 内容】
Lumina Response pads (choose from 6 types)
Lumina 3G + Controller
Medical rated universal AC adapter (100-240V)
USB cable
Lumina Response pads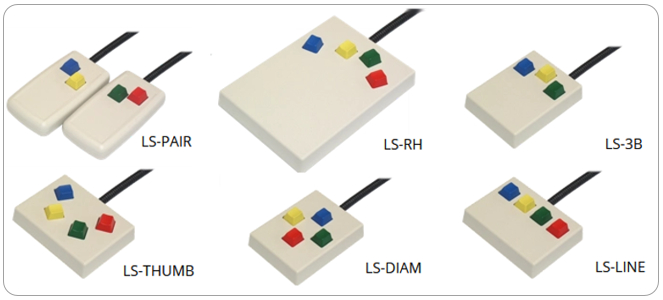 A response pad made of plastic (100%) and fiber optics for maximum safety. It eliminates all interference with the magnets used in MRI equipment and risks to the patient.Choose the keyboard layout according to your application from 6 types of ergonomically designed models.
Types
LS-PAIR: A versatile pair with two buttons for each hand
LS-RH (right)orLS-LH (left): Large ergonomic pad on which you can place your hands
LS-3B: 3 buttons that can be easily used with either hand
LS-THUMB: Game-like response pad
LS-DIAM: Experimental pad that requires spatial orientation
LS-LINE: Response pad suitable for Likert scale
Lumina Controller


It is a controller that can press a button, capture a trigger signal from an MRI scanner, time-stamp it with a millisecond accuracy, and convert the USB port and parallel output at the same time. Compatible with stimulus presentation software such as SuperLab, E-Prime, Presentation, Inquisit, Experiment Builder, MEDx, VSG.
Main functions
Use two response pads at the same time, each with up to five keys
Compatible with GE, Siemens, and Phillips MRI scanner triggers
Universal support (keyboard mode) etc.