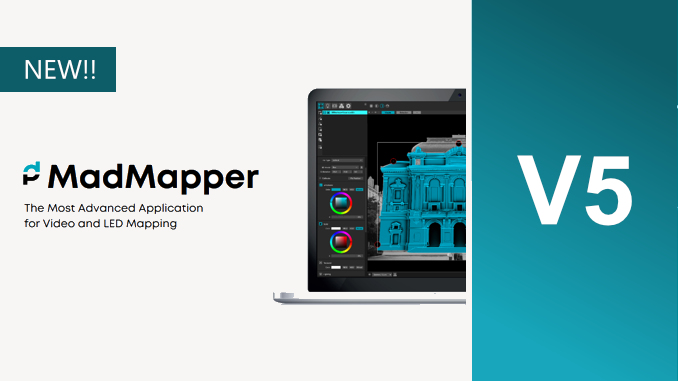 GarageCube's projection mapping software "MadMapper"Latest version 5 Was officially released (November 2021, 11 local time).
MadMapper's first extension (paid extension) for this major update Mad LaserAndMad BandleA companion device for MadMapper (a bundle of Madmapper and MadLaser) has also been released.
Points of this major update
Operating environment update: MacOs 10.13 or later (M1 chip compatible) / Windows 10 or later
Free upgrade: Eligible for existing license (version 4) owners
Sales unit: Change from PC unit to seat unit
About MadMapper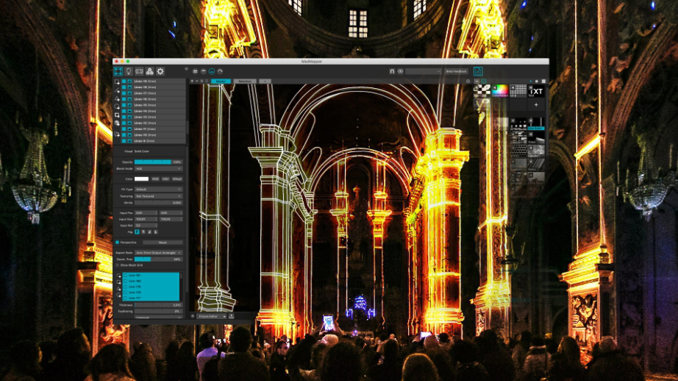 MadMapper is a state-of-the-art application for "projection mapping" that projects images by using a three-dimensional object such as a building or stage as a screen.
Designed for artists, it is delicate yet free and powerful in a variety of locations, large and small, such as theme parks, event venues, historic buildings, and land art, without compromising existing three-dimensional objects. Produces a visual effect.
Main functions / features
Supports high resolution up to 16K for video
Multiple projectors can be connected
Control LED arrays or any number of DMX fixtures in real time
User-friendly with advanced features
Real-time control allows improvisation
Features such as space scanner, 3D calibration, material editor, etc.
Supported OS
Mac OS 10.13 (Sierra) or later * M1 chip compatible
10 64 bit Windows
Mad Laser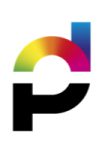 MadLaser is a laser extension that gives you precise laser control for better performance and creativity.MadMapper is required to use MadLaser.
Main functions / features
Seamlessly integrated with MadMapper
Intuitive user interface
Artist friendly
High resolution graphics (up to 100kpps) laser output
Hardware compatible (laser DAC / Pangolin Laser Systems FB4 / Helios / ilda etc.)
Bezier line, stick font support
Mad Bundle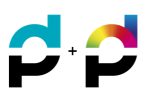 An all-in-one bundle (combo pack) for project mapping that allows you to use all the features of MadMapper 5 and Mad Laser. Compatible with MacO 10.13 and above and Windows 8.1 and above.
Other products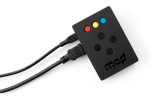 Scheduled to ship in January 2022, the MiniMad is a MadMapper-specific plug-and-play device that can control lighting and LED devices.You can connect to a PC via a network and play movie files exported from the projector selected with MadMapper even if you don't have a PC at hand.
Main functions / features
Automatic network synchronization for multi-projection
Exporting content (quad, triangle circle or mask surfaces)
DMX / Artnet output can control lighting and LED equipment
Main Specifications
Raspberry Pi 2 Based
7 Physical Control Buttons
1x HDMI OUTPUT UP TO 1080P
Size 10x9x3cm
OSC support
About License
MadMapper / MadLaser / MadBandle is a perpetual license.
Major features
It can be used on both Mac OSX / Windows with one license (same function).
Each license can be handled with any number of seats of 1 or more.
About free upgrade
Users who own MadMapper 4 (v4) can upgrade to v5 for free (please note that this is for a limited time only).
Please register your serial number on the license management screen in your account (Click here for more information.).
By registering the serial number on the license management screen, you will be automatically upgraded to MadMapper v5.
* Please refer to the video for details.
MadMapper 5 How to create your account and import a license
For general licensing questions,FAQ (License issues) for more information.
Please feel free to contact us about upgrading from the previous version to MadMapper 5 or about the machine to use MadMapper comfortably.