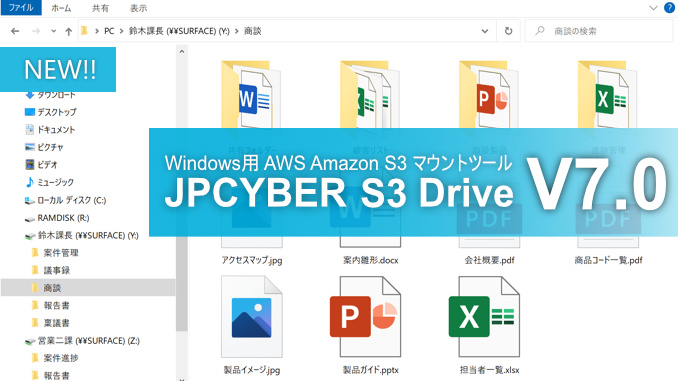 AWS Amazon S3 mounting tool for Windows of JP Cyber ​​Co., Ltd. "JPCYBER S3 Drive The latest version 7.0 has been released (November 2021, 11).
The new version supports mounting in subfolders, and has more corporate functions such as drag-and-drop shared link creation and MD5 consistency check function.
What is JPCYBER S3 Drive?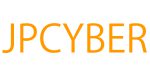 JPCYBER S3 Drive Is software that allows you to mount your Amazon S3 bucket as a drive on Windows and access it directly from Explorer.Good operability has a reputation for eliminating the "difficulty of use" of the cloud.
As with local disks, you can edit data on Amazon S3 directly from Explorer, and Microsoft Office files also have a locking feature to prevent simultaneous editing of data.It features the same response as an in-house file server with high-speed cache technology, strong security for companies, and full support for Japanese file names because it is purely domestic software.
In addition to Amazon S3, it also supports online storage such as Google Cloud Storage / StorageGRID / HyperStore / Wasabi.
What's new in JPCYBER S3 Drive V7.0
Supports mounting in subfolders
It can be mounted on a PC in a subfolder under the bucket, and information can be managed more flexibly.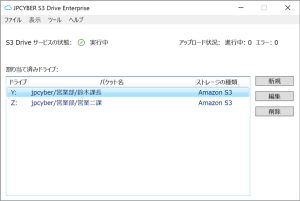 Sharing important files with business partners and overseas factories
Team collaboration, technician material sharing, support knowledge sharing
Personal folders allow you to work anywhere
Create a shared link by dragging and dropping
With just one step, you can create a "file sharing link" by dragging and dropping it onto your desktop icon.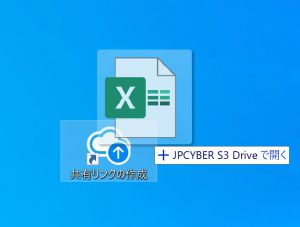 Since it is not necessary to deposit data on a server such as a file transfer service, the risk of information leakage can be reduced.It is also effective as an alternative to email attachment (PPAP) for password-protected zip files.
Upload file integrity check (MD5 integrity check)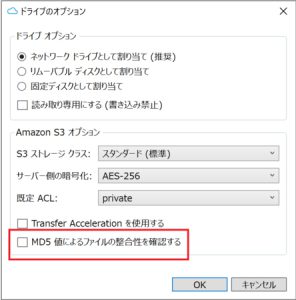 You can select the option to automatically check the identity of files uploaded locally to the cloud for corruption.By selecting this option, the upload will be automatically retried in case of corruption.
Operating environment
Supported OS
Windows 7 SP1 / 8.1 / 10/11
Windows Server 2008 R2 SP1 / 2012 (R2) / 2016/2019/2022
.NET Framework
: .NET Framework 4.6.2 or higher (4.8 recommended)
Supported storage
: Amazon S3 / S3 compatible storage
* Works on Windows on AWS EC2 / AWS WorkSpaces.
How to purchase
This product is from JP Cyber ​​Co., Ltd. (https://www.jpcyber.com/) Is the software to be developed and sold. You can also purchase from JP Cyber's website, but if you purchase through our company Tegara Corporation, you can purchase under our normal payment terms (*).Please feel free to contact us for customers who have difficulty purchasing with a credit card, or for corporations who need a set of three documents (quote, delivery note, invoice) for the purchase procedure.
* Regarding payment terms of Tegara Corporationthis (To Unipos website)
Tegara Corporation is an authorized distributor of JPCYBER S3 Drive.