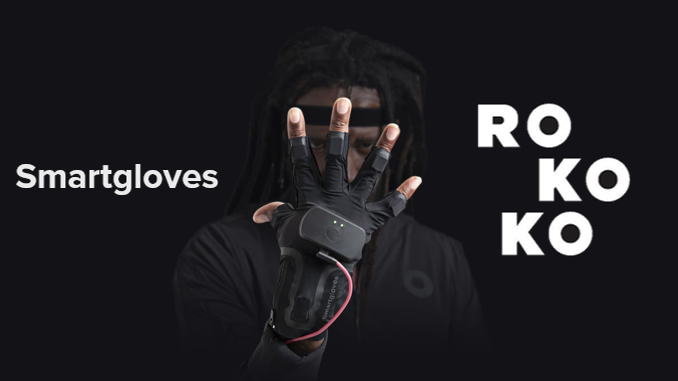 Globe-type device for hand motion capture on the Unipos website Rokoko Smart gloves Page has been added.
It can be used for showcases such as exhibitions and recitals, movies and animations, VFX (visual effects), games, AR (augmented reality), VR (virtual reality), MR (mixed reality), education and learning.
About Rokoko Smartgloves

An open finger type motion capture glove with a motion tracker embedded in the textile.The outer material of the glove is a mixture of polyamide (a type of nylon) and spandex, which has elasticity and elasticity, and the palm part is made of genuine leather.It is stylish yet has an excellent fit.

In addition, the setup is as short as 1 minute, and the motion tracker equipped with IMU (Inertial Measurement Unit) quickly tracks agile movements and captures more human-like and seamless movements. You can connect to your computer or smart device via WiFi, so you can edit and adjust in real time.
Major features
7 6DoF (6 degrees of freedom) motion tracker mounted on each glove (operates at 400Hz)
Magnetic sensorless motion tracker that is not affected by magnetic distortion
Unisex design and size selection possible (left and right pair S, M, L, XL)
Wireless range up to 100m (depending on WiFi access point)
Supported formats: FBX, BVH, CSV
Real-time streaming (100fps)
See the table below for glove sizes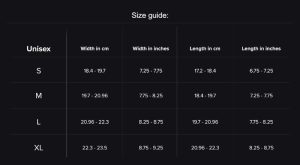 Course contents
Gloves and cables can be neatly organized in a compact case.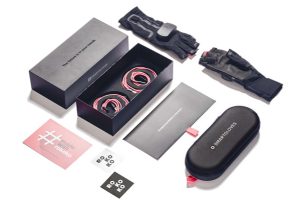 A pair of Smartgloves textile with 7 embedded motion trackers
2x long USB power cables
2x short USB power cables
A Travel Case
Minimum system requirements
| | | |
| --- | --- | --- |
| | PC | Mac |
| OS | Windows 10 (64-bit) | Mojave 10.14.2 |
| CPU | Intel Core i5 3.00GHz | Intel Core i5 2.9 GHz |
| Memory | 8GB | 8GB |
| GPU | NVIDIA GTX 980 | Radeon Pro 555 2048MB |
* Monterey (12.0.1+) is currently not compatible with Rokoko hardware
About Rokoko Studio
A 3D character animation application for motion editing. Visualize data from Smartgloves and create, edit and manage the motion assets you need.
4 licenses with different features such as number of projects and supported formats (Starter / Plus / Pro / Enterprise) there is.The Starter license is free of charge.
※Click here for details(Manufacturer page)Please refer to.
We will also check the handling of other Rokoko products.
please feel free to contact us.