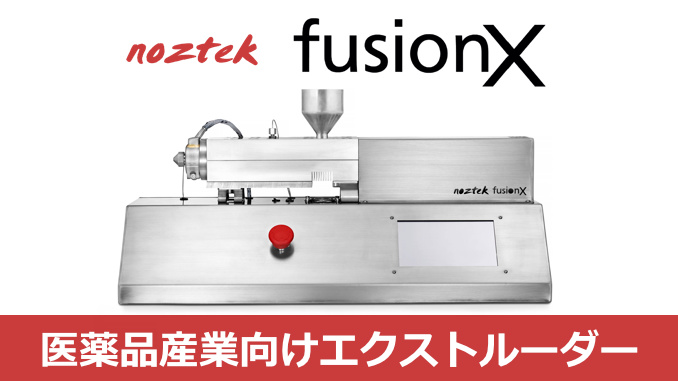 Filament manufacturing machine for 3D printers handled by Unipos Noztek New in the series, a model designed for the pharmaceutical industry"Noztek fusionX' I will introduce you.
Noztek fusionX is envisioned for blending and extruding biopolymers, nanocomposites, pharmaceuticals, and more.Because it can be extruded from a material as small as 5g,Small lot production for personalized medicineand for manufacturing applications with exotic materials.
In consideration of the sterile laboratory environment, stainless steel is used for the main body material, and the split barrel design makes it easy to disassemble and clean the parts.
The Noztek fusionX Laboratory Mixing Extruder
Main features of Noztek fusionX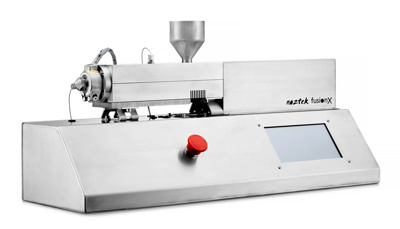 Robust stainless steel design
Small-batch capability (manufacture filament with a minimum of 5 grams of material)
Maximum temperature 450 degrees
Split Barrel design for easy cleaning
Continuous melting and mixing
Replaceable adjustable blending blade
Designed for intensive mixing action
Small footprint desktop design (68×24cm)
Three independently controlled heating elements
motor speed control
Equipped with a 7-inch touch screen display
Integration with a notebook PC (data for each process can be monitored and exported)
Ideal for the pharmaceutical industry and mixing exotic materials
110V and 220V, two models
[Reference] About 3D printing in personalized medicine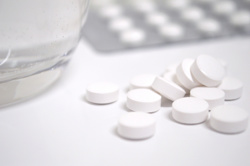 In personalized medicine, treatment methods are selected for each individual patient.
3D printing technology, which can personalize the dose, shape, size (dissolubility), etc. of drugs for each patient and manufacture them to order, is attracting attention as a major topic in personalized medicine.