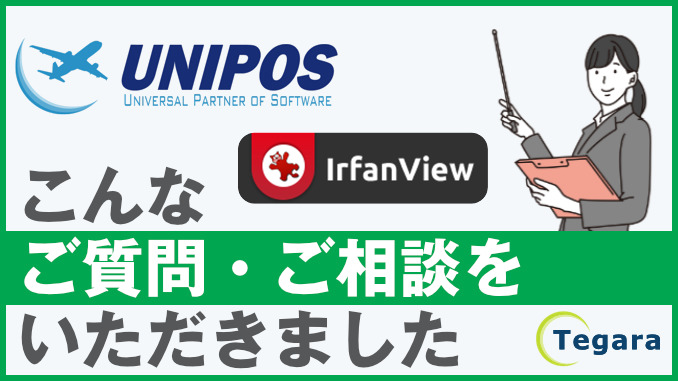 A multimedia viewer "IrfanViewI received a question about.
IrfanViewis a lightweight and user-friendly image viewer.
Other questions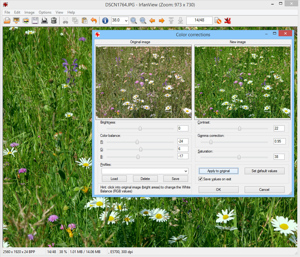 I'm planning to introduce IrfanView to the offline environment.
Can I activate my license offline?
Information from our company
IrfanView's commercial license is an offline activation method.Authentication is completed by entering the license information into the software without connecting to the Internet.
This product works standalone and does not require an internet connection.
Also, please download add-ons and language packages separately from your browser and install them in your environment via external storage such as USB memory.
[What is IrfanView]
A lightweight and fast media viewer that supports many image formats.
There are image processing functions such as trimming, size/color change, and mosaic processing, and batch processing is also possible.It supports multiple languages, including Japanese, and has been a favorite around the world as a standard tool for over 20 years.
It is provided free of charge for personal, educational, and non-commercial use.For business use within a company,For commercial use, please purchase a license.
[About commercial license]
It's a perpetual license.There are no annual maintenance fees or upgrade fees.
Please purchase licenses for the number of users.
Please refer to the maker page for the details of the commercial license.
IrfanView Software License Agreement.
https://www.irfanview.com/eula.htm
Summary
IrfanView is standalone software and does not require an internet connection
License activation is possible even in an offline environment
Add-ons and language files are obtained separately from the manufacturer page, not within the software
Questions and consultation
We accept questions and consultations regarding the introduction and handling of overseas products.
■In order to make a more appropriate proposal, we may ask you about the type of license, usage environment, purpose, etc.Please note.
■ Unipos for overseas products
Please feel free to contact us if you have any concerns or questions, such as product selection questions or pre-purchase consultations.