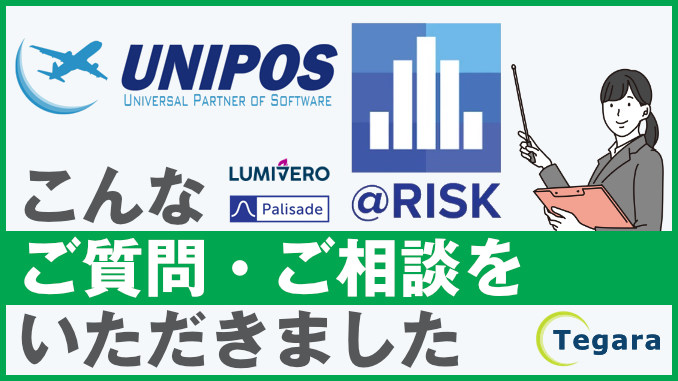 Customer's Monte Carlo analysis tool "@RISKI received a question about.
@RIKS is an add-in for risk analysis on Microsoft Excel spreadsheets.Monte Carlo analysis, which evaluates the impact of multiple uncertain factors on the probability of occurrence, is useful for risk assessment in a wide range of fields.
Main uses
Resource development, resource management, reserve forecasting, reserve forecasting, mining, business planning, breakeven forecasting, insurance, reinsurance, portfolio analysis, finance, manufacturing industry, supply and demand forecasting, production planning, life cycle assessment, Six Sigma, quality Management, project management, construction cost estimation, capital investment, infrastructure development, aviation, space development, defense, medical care, pharmaceuticals, hygiene, disaster prediction, environmental assessment, climate change, agriculture, education, health and safety, etc.
Other questions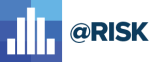 As a risk assessment tool for capital investment@RISKare considering the introduction of
There are multiple license types, which one should I choose?
[Requirements from customers]
Single dedicated analyst
Since the data size is large, it would be even better if the analysis time could be shortened.
Information from our company
For customer applications, speed can be increased by CPU parallel processing.Industrial Edition OfDesktop LicenseIs suitable.
If you want to use @RISK for more diverse analysis, @RISK and related tools are bundled together.Decision Tools Suite OfIndustrial Edition Desktop Licenseis also an option.

License selection procedure
If you are having trouble with the @RISK license, proceed with your consideration in the following order.
user
Content of analysis, scale of analysis
Number of users
usage period
1. User
General corporate and personal use:

Select analysis content

Used in research by university faculty:DecisionTools Suite Full Academic License
Used by many students in lectures and curricula: Decision Tools Suite Academic Course License

Used by one or several students: DecisionTools Suite Academic Student License

*For university students,@RISKA set of 7 tools related toDecision Tools Suiteis recommended.Decision Tools Suitecan be used by multiple students at the same timeCourse LicenseIt is also convenient.note that,@RISKIt is also possible to purchase only, but the academic preferential price is not applied to @RISK.
2. Content of analysis, scale of analysis (selection of edition)
Basic functions only or no large-scale data analysis:Professional Edition
Utilize advanced functions such as large-scale data analysis, high-speed CPU parallel processing, and time-series analysis:Industrial Edition
3. Number of users (selection of license type)
Use alone:Ddesktop License
Only used by a few defined people:Ddesktop License
Multiple names take turns:Concurrent Network License
4. Period of use
@RISK, DecisionTools Suite is an annual license.You can choose between 1 year and 3 years.
[Summary]
For basic analysis onlyProfessional Edition
For high-speed processing of large-scale dataIndustrial Edition

If you want to use it only with a small number of people and a fixed PC Desktop License
If multiple people take turns using Concurrent Network License

For use by university faculty in researchDecisionTools Suite Full Academic License
If multiple students use it at the same time in a lecture or curriculumDecisionTools Suite Academic Course License
*If you have trouble selecting a license, we will make a proposal, so please let us know your purpose and usage environment.
Questions and consultation
We accept questions and consultations regarding the introduction and handling of overseas products.
■In order to make a more appropriate proposal, we may ask you about the type of license, usage environment, purpose, etc.Please note.
■ Unipos for overseas products
Please feel free to contact us if you have any concerns or questions, such as product selection questions or pre-purchase consultations.