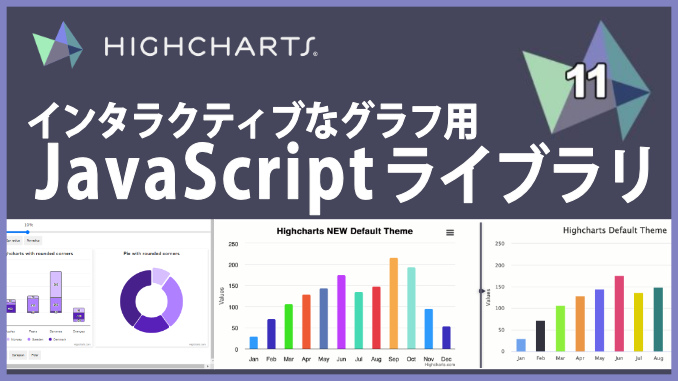 A new version of Highcharts, Highcharts Version 11, which has become a long-seller at Unipos, has been released (May 2023).This new version offers a variety of new features and enhancements, including a vibrant default color palette, new flowmap functionality, tree graph series, design charts, and more.
Highcharts Version 11
We've introduced a vibrant new default theme and rounded corners to give columns and circles a refined look.New features include a flow map showing geographic data flow and a tree graph showing hierarchical relationships of elements.In addition, the code uses a modern syntax and works faster.And audio charts have been enhanced as a non-visual representation.
Main updates
design refresh
New default theme and customizable corner radius (border curvature)
new chart type
Flow map, pictorial chart, tree graph, map heat map
Improvement of the development part
CSS variables, speed with modern syntax
audio chart
*For details on functions, please refer to the manufacturer's website below.
Highcharts Version 11
https://www.highcharts.com/blog/news/highcharts-version-11/
About License
Choose a license and consider configuration (additional packages) as needed.
License type
Internal License
For proprietary or public websites and in-house projects that include subdomains
SaaS License
1 SaaS or web application
SaaS+ License
If you have multiple SaaS or web applications
OEM License (Customer Installations)
If you have more than 5 SaaS or web applications
*SaaS License is built based on Internal License, and both SaaS License/SaaS+ License have rights included in Internal License.
license period
You can choose the license period for each
Perpetual License
Perpetual license to use the purchased version
Annual Subscription *Excluding OEM license
License to always use new versions through Highcharts Advantage for the duration of the contract
Unusable if expired
*Includes 1 year of free updates and technical support
*Annual licenses are usually6 or fewer developersrecommended for in-house and SaaS projects
(number of developers For large projects with more than 6 peoplePlease contact us so that we can propose the most suitable license type for you.. )
* OEM license is only Perpetual License.If you would like an OEM License, please let us know the number of developers above and the number of embedded products.
License form
Internal Licensing
SaaS License
SaaS + Lisence
the way to use
Internal use
Internal use
SaaS / Web Applications
Internal use
SaaS/Web Applications
– Internal application
無 制 限
無 制 限
無 制 限
– SaaS / Web application
×
1
5
Highcharts Advantage (*)
– Releases
– Technical support
*About Advantage
While your Advantage is active, you will receive upgrades to new versions and support. The Advantage period can be extended from 1 to 5 years by applying for Advantage renewal.
* About using Highcharts on the server
There is no limit to the number of users accessing the server.The number of licenses required is determined by the number of developers using Highcharts. The license price does not change depending on the number of users of the web system.
About configuration (additional packages)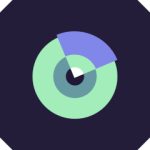 Highcharts CoreYou can create stock charts by purchasing a license forHighcharts stock, can create mapsHighcharts maps, can create a Gantt chartHighcharts Gantt, useful for task managementHighcharts DashboardYou will be able to purchase additional packages such as:
charting
| | | |
| --- | --- | --- |
| | Highcharts Stock | A library that allows you to easily implement charts of stock prices and time-series data in web/mobile applications.It supports large-scale data and has an annotation function and more than 40 technical indicators. |
| | Highcharts Maps | A standards-based tool for web developers to map geographic information interactively.Various maps can be generated using a user-friendly API. |
| | Highcharts Guntt | A JavaScript library that allows developers to assign, coordinate, and view tasks, events, and resources interactively and chronologically |
Dashboard
| | | |
| --- | --- | --- |
| | Highcharts Dashboard | Data synchronization, off-the-shelf components, and intuitive editing.It will help you save time. |
*For demos of various Highcharts graphs, please refer to the manufacturer's website below.
HighCharts Demos
https://www.highcharts.com/demo
If you have any problems with Highcharts implementation, please feel free to contact us.