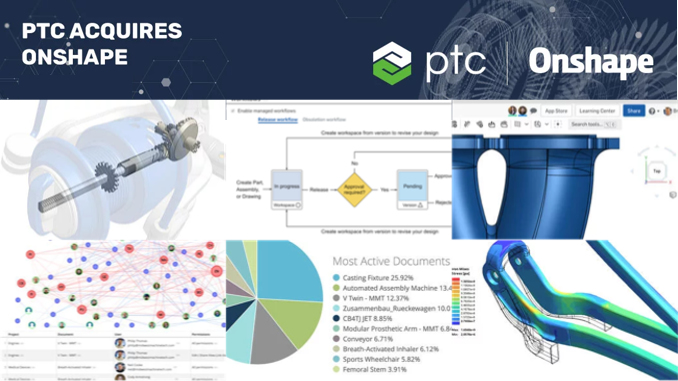 Cloud-based parametric 3D CAD system on Unipos website onshape Page has been added.
Onshape is a cloud-based all-in-one product development platform that combines CAD, data management, embedded collaboration tools, workflows, and real-time business analytics capabilities. The standard web browser on your computer or mobile device (iOS / Android) allows you to access and use the workspace in the cloud via a functioning app, so it is compatible with any environment regardless of OS. . Onshape is an automatic update.
In addition to high parametric design capabilities such as assembly and configuration, it has excellent operability, enabling efficient and high-quality design in a shorter time.
■onshape
It helps speed up and modernize the product design process.
[Type of license]
-Standard
Personal CAD license for basic CAD tools, collaboration and data management
-Professional
Licenses for small and medium-sized businesses that require a product development platform such as CAD, release management, and data management
-Enterprise
Licenses for organizations that require workflow, role-based access control, and design analysis
[Features and functions]
-Data Management:Version control and release management tools eliminate the need for a separate PDM system
-Collaboration: Share design data with teams, companies, or suppliers, view, edit, and fine-tune permissions
-Workflow: Automation and customization of workflow, release and revision control of each work and file
-Parts: Design complex solid and surface models and automate repetitive design tasks
-Assemblies:Modeling with multiple parts (existing parts only, combination of existing parts and new parts, creating multiple new parts)
-Drawings: Supports import and export of DWG, DWT, and DXF file formats
-Bill of Materials:Manage BOMs and configurations at the same time while editing assemblies (synchronous)
-Configurations: Streamlined configuration management and revision management of each configuration with release management tools
-Analytics: Design activity recording and monitoring, analysis and management
-Integrations:Scale and integrate to meet your business and engineering needs
-Support: Support for in-app feedback tools, self-paced tutorials, etc.
-Security: Design process visualization, design data encryption, strong authentication system, vulnerability management and verification